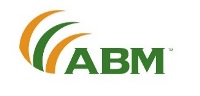 Advanced Biological Marketing (ABM) based in Van Wert, Ohio, USA and INCOTEC Group B.V. (INCOTEC), based in Enkhuizen, The Netherlands today announce that they have come to an agreement in which INCOTEC will combine ABM's yield enhancing inoculants with INCOTEC's innovative seed coating and enhancement technologies.
INCOTEC will have marketing rights to the seed industry of ABM products in the USA, Europe, India and South America.
ABM is a leading developer and manufacturer of agricultural inoculants that increase yields and improve farm productivity. Additives that are part of this agreement include SabrEx™, a unique formulation of carefully selected, proprietary biological fungi strains called Trichoderma for use on corn, cotton, wheat and cereals, Excalibre-SA™, a proprietary blend of three strains of yield-enhancing Rhizobia bacteria plus Trichoderma for use on soybeans and Excalibur Gold TM an international product for rice.
INCOTEC is an international, innovative, high-tech company, actively involved in the improvement of high quality seeds (and other vegetative genetic materials). INCOTEC's technologies include upgrading, priming, disinfection, film coating, pelleting & encrusting and application of active and additive materials to protect seed from disease and/or stimulate growth. INCOTEC also provides a range of analytical quality tests.

Link to release.