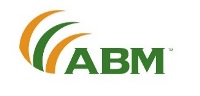 Advanced Biological Marketing (ABM) has purchased the assets of BioSolutions, an importer of innovative technologies for the agricultural sector in Southern Africa. The acquisition was finalized in December of 2013. Included is the office in Litchenburg South Africa, a manufacturing facility and a distributor network. ABM branded products will be produced, formulated and packaged there. This facility will manufacture products for the entire African Continent, South East Asia and Australia.
The previous staff from BioSolutions will now be employed by ABM. As market penetration grows and the distributor network is built, staff will be added. Josey Hendriks will serve as general manager and Dr. Ronel Hendriks will be the lead science officer and oversee testing, quality control and research of new products.
"This is an excellent opportunity for ABM to expand its global reach," said Dan Custis, President and CEO. "As our market penetration continues to grow both domestically and internationally, we saw the need to expand and diversify our production facilities. With this acquisition and future expansion of the facility, we'll be able to provide our products and reach additional growers more efficiently than what we are currently doing. In addition, having this facility closer to the actual point of contact with the stakeholders is a plus for the farmers in that part of the world".
Custis states that equipment purchases are moving forward and manufacturing should be fully operational in time to supply products for the 2015 growing season. In the meantime, goods will be shipped from the Van Wert location to meet the demand for this growing season.